This year, our team joined most of the competitions within the Betano National Rally Championship, on which occasion we managed to see the evolution and get to know better the athletes based in Sibiu, Sebastian Barbu and Bogdan Iancu. We were close to them, we supported them in their moments of glory, but also in the most difficult moments of the competition.
This is how the "ARC racing" NFT collection emerged, composed of seven unique digital creations made using the pencil drawing technique. We can say that this collection is born from the happy combination of art with technology and high-speed rallying. All those who made its creation possible are the artist Radu Nechifor, the tech people and not only from the ARC team, respectively the two racing heroes, who inspired and gave us great sensations on the rally roads all over the country.
Radu Nechifor, the complex artist
Radu is a rare phenomenon, having success in fields that seem disparate and that require real talent. He is skilled both in music, as a top performer on the panflute, but also in the art of drawing, painting and in the exact sciences. Lucky that all his skills can find original ways of expression on the blockchain!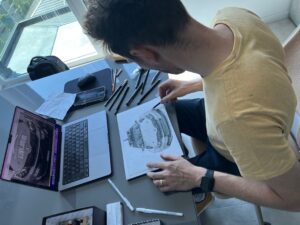 Sebastian Barbu and Bogdan Iancu, our superheroes
In addition to the fact that they are winners in all competitions, Sebi and Bogdan are exceptional people. We managed to illustrate through our collection of NFTs their dominant character traits: self-confidence, perseverance, moderation, fair play, and team spirit. We hope that these qualities will inspire as many of you as possible!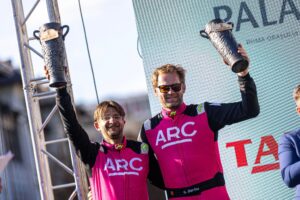 Rozi, the coolest rally car
The rally car nicknamed Rozi symbolizes the values ​​of the ARC team, namely elegance, performance and, last but not least, the positive vibes in everything we do! On city or country roads, Rozi adapts perfectly and always puts on a sensational show, rich in adrenaline!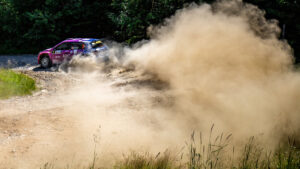 The utility of the NFTs in the collection
The amazing NFTs from the "ARC racing collection", inspired by CNR Betano 2022, have plenty of utilities:
Free access to the Arc Academy "Blockchain Adventure" course in any location
Free access to all ARC networking events
Free lifetime access to online educational content that will be launched soon
Delivery of the original work (pencil drawing)
Custom ARC t-shirt.
Detailed presentation of the collection
𝟏. "𝐀 𝐡𝐚𝐧𝐝 𝐨𝐧 𝐭𝐡𝐞 𝐠𝐢𝐫𝐥𝐟𝐫𝐢𝐞𝐧𝐝"
Meet Sebastian Barbu, the exceptional rally pilot, who breathes confidence from every pore!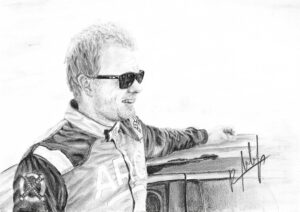 𝟐. "𝐓𝐚𝐤𝐞 𝐚 𝐛𝐫𝐞𝐚𝐤"
Bogdan Iancu, the co-pilot for whom any turn must be taken precisely, controlled, seriously, balanced.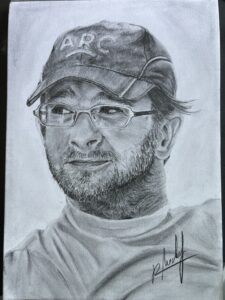 𝟑. "𝐑𝐞𝐚𝐝𝐲 𝐟𝐨𝐫 𝐯𝐢𝐜𝐭𝐨𝐫𝐲"
With Sebastian Barbu you can always be sure that everything is under control and that every challenge has its charm.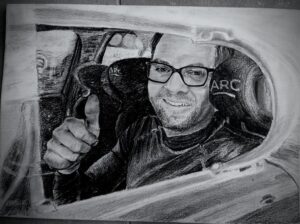 𝟒. "𝐖𝐞 𝐀𝐑𝐂 𝐭𝐡𝐞 𝐜𝐡𝐚𝐦𝐩𝐢𝐨𝐧𝐬"
Always ready for winning the race, 'cause we ARC the champs!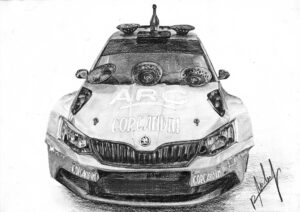 𝟓. "𝐏𝐢𝐧𝐤𝐲 𝐛𝐞𝐚𝐬𝐭"
No one can resist Pinky Beast, a charming, but also a dangerous appearance!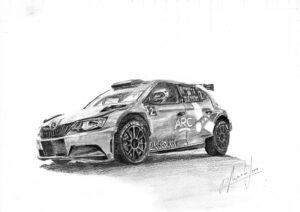 𝟔. "𝐓𝐡𝐢𝐧𝐤𝐢𝐧𝐠 𝐚𝐛𝐨𝐮𝐭 𝐯𝐢𝐜𝐭𝐨𝐫𝐲"
Meet Bogdan Iancu, the co-pilot, the guy who takes it easy and always achieves his goals!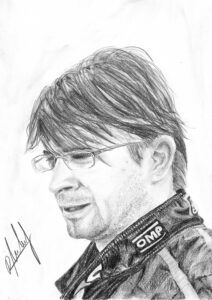 𝟕. "𝐅𝐮𝐜𝐡𝐬𝐢𝐚 𝐢𝐧 𝐚𝐜𝐭𝐢𝐨𝐧"
Watch out for the fuchsia team when they're engaged in an energetic race!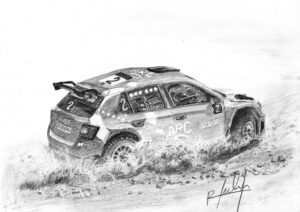 Buy an "ARC racing" NFT following the link: https://bit.ly/3pS950j