Infrastructure Builders at our core
We're not just infrastructure consumers, we're infrastructure builders since 2005.
Offering high quality and secure services at reduced costs takes a bit more effort and investment, than simply just spinning up services in a public cloud. Since 2005 we're expanding our network and infrastructure across both private clouds and public clouds, to find the best mix that will lead to:
Highest resiliency
Highest security (our private clouds give us full control over privacy and security)
Limitless scalability
Optimized costs
Have a look at our high level infrastructure diagram, to better understand how we're deploying resources, for being one of the most secure, most reliable node runner on the Elrond Network.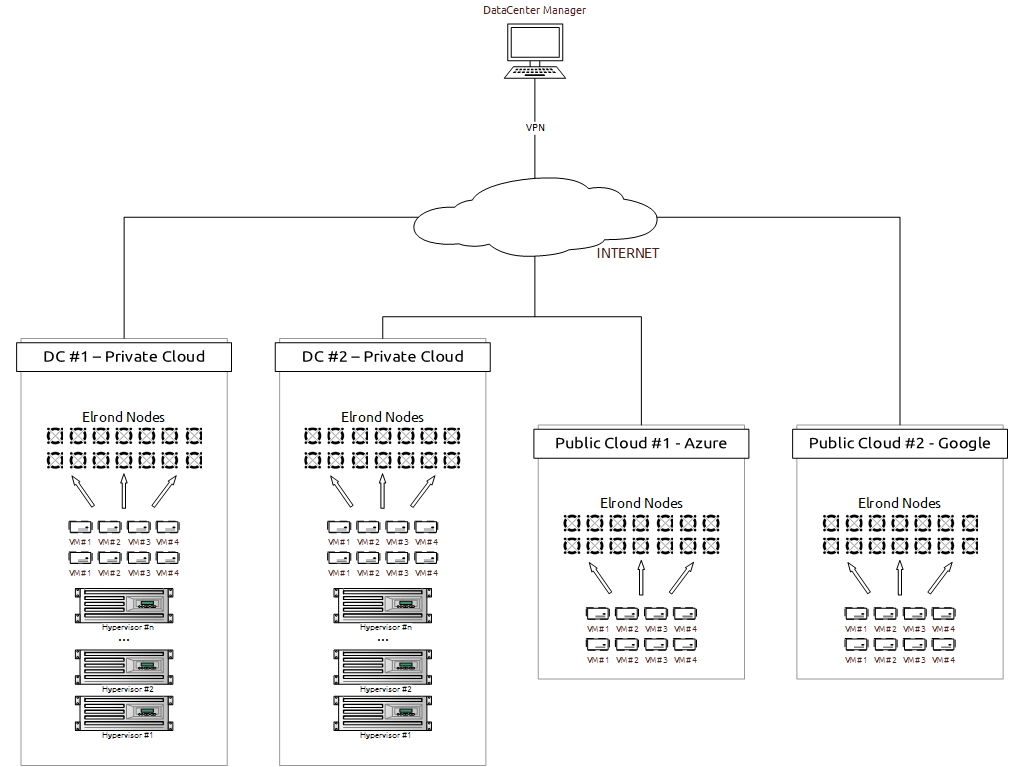 Hybrid Clouds – the best of two worlds
We strongly believe in the power of public clouds, such as Microsoft Azure, Google Cloud, Amazon WS and many others. At the same time, we see the opportunities and advantages that a private cloud could offer. We take the best of the two worlds and combine them in a perfect mix to help our customer achieve their objectives.
Practice and Experience makes perfect!
Our team of engineers put their 20+ years experience at work, doing restless researching on newest technologies, in order to provide improved security and service utility. We mix the best technologies on the market and push even further with custom technologies built by our team:
Virtualization: Linux KVM/Windows Hyper-V/Docker/VMWare
Development: Perl/Bash/C#/PowerShell/TypeScript/JS Framweorks/HTML/CSS Development
Distributed computing: MySQL Clustering/MSSQL Clustering/DFS/NLB/HLB
Resilient services: DNS/Web/Mail/Cloud Storage/Monitoring
CI/CD: Puppet/Jenkins/Atlassian Stack
Learn More
Contact us in order to find out more about us and our latest developments in terms of infrastructure and technology: